The orthodontic treatment at Dr. Ronin's Smilezone Dental Clinic is a friendly, state-of-the-art specialist practice that has been established since long.

Orthodontics is a specialised branch of dentistry concerned with the growth of dental structures, upper and lower jaw and face. It includes improving the harmony of your jaws and face in creating a healthy smile.

We take pride in providing all aspects of contemporary orthodontic care including coloured and clear braces, lingual braces, clear aligner and more, so you can be sure you are receiving the most up-to-date treatment availabilities to create your smile.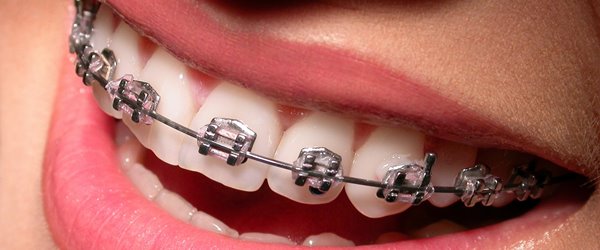 Adult Braces
The most popular orthodontic procedure for both adults and children is metal braces. They are frequently used to repair and straighten teeth with mild to complex issues and are made of stainless steel. The metal braces we employ at Dr. Ronin's Smilezone Dental Clinic are top-notch and sterile. These brackets are made with a shape that conforms to the patient's lips and mouth cavity.
Hidden / Lingual Braces
The word "lingual" describes the placement of braces inside the mouth, on the inside surface of the tooth. Yes, they blend quite well. To straighten the teeth without affecting your appearance, the orthodontic force is given to the back of the teeth rather than the front. This even enables you to take pleasure in the process as you watch your brand-new smile develop.

It is created using the most up-to-date computer-aided design (CAD) technology, which entirely customises to fit your teeth and yields results that are close to ideal. You will attain your treatment objective more quickly and effectively with this system than with traditional braces since it is customised for you.
Clear Braces
Clear braces are the treatment of choice for teens and adults at Dr. Ronin's Smilezone Dental Clinic. Since the natural colour of your teeth can be seen through the translucent ceramic alloys that make up these brackets, they are significantly more cosmetically pleasing. When metal brackets are the best option for therapy in clinical situations, ceramic brackets might be inferred. These provide the same complete control and rapid treatment as metal braces with the added bonus of being less noticeable.

Advantages of clear brackets:
• Unlike metal brackets, they often withstand stains better. They are simple to keep clean and stain-resistant during the course of treatment.
• Because ceramic brackets are the same colour as the teeth, they are less apparent and appear more natural.
Coloured braces
During your orthodontic treatment, you might be able to select colourful elastics for the brackets or other alterations if you desire a less conventional appearance.
Surgical Orthodontics
We are fortunate at Dr. Ronin's Smilezone Dental Clinic to have the skills of our expert consultant oral and maxillofacial surgeons working alongside orthodontic specialists under one roof. Because of this team approach, we can treat even the most complex cases. Sometimes using braces alone is just not enough to straighten and align your teeth, and surgically moving the jaw bones is necessary to achieve the best results. In such cases, our medical staff can offer the jaw surgery concurrently with orthodontic treatment.